The movie "End of the Spear" was filmed in Panama to commemorate the 50th Anniversary of the death of five missionaries in January 1956 in Ecuador. They were Jim Elliot, Nate Saint, Pete Flemming, Roger Youderian, and Ed McCully.
The filming took place in Panama because the location in Ecuador is very remote. Several of the Indians from Ecuador were flown up to the filming site in Panama to show our Embera Indians how they dressed, lived and actually killed the missionaries. Thus, the film is in the Embera language. It was exciting the night we showed the film to a packed out church full of Emberas. They loved seeing their relatives in the film and hearing their own language in a movie.
At the conclusion of the filming, three of the missionaries' wives came to Panama for a preview showing and dedication.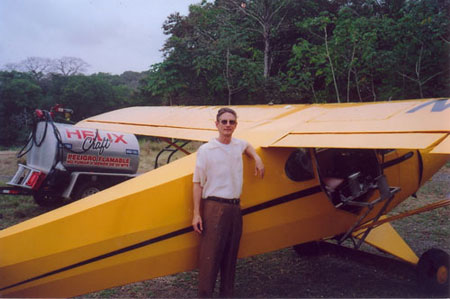 Bill by replica of piper cub flown by Nate Saint in 1956. Steve Saint, Nate's son, does the actual flying of this plane in the movie. Note the device by the door which was used to lower gifts to the Indians to make contact.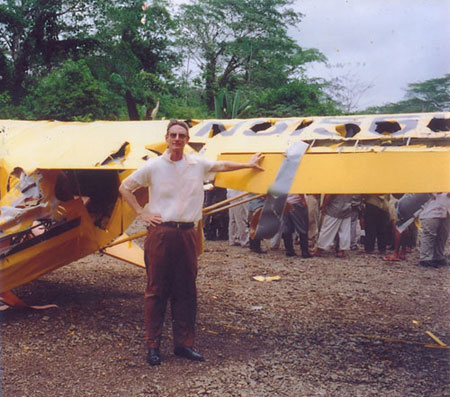 Bill by the plane damaged in anger by the Indians. The plane was only a shell without a motor or equipment.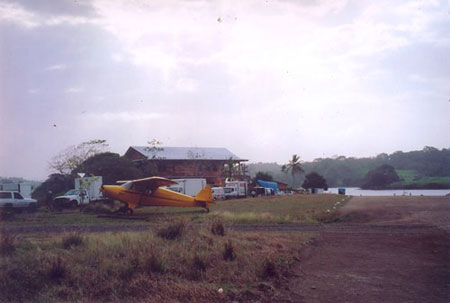 Airstrip and replica home built on a bay of Gatun lake on the Atlantic side of Panama.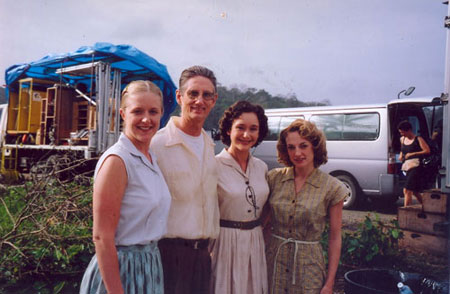 Three of the actresses that played the missionaries wives.Their roles in the film from left to right: Elizabeth Elliot, Marge Saint, and Olive Flemming.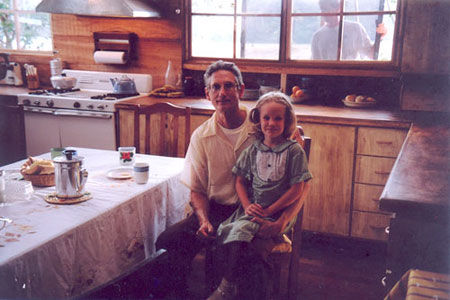 Laura Mortensen, daughter of Chaz and Helga, Wycliff missionaries played the role of Valerie Elliot. The location of the shot is in the kitchen where the wives await news of their husbands' fate.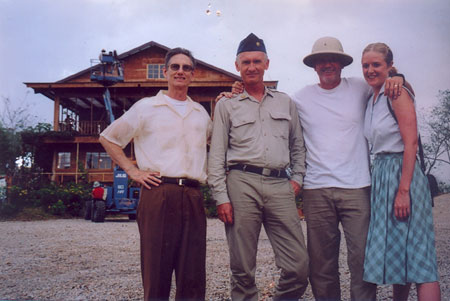 In front of the replica house where the Saints lived in Shell Mera, Ecuador. From left to right: Bill (who played Dr. Arthur Johnston), Maj. Nurnberg (from the search party), Steve Saint (son of Nate Saint, the Missionary pilot who was killed), and the actress playing Elizabeth Elliott.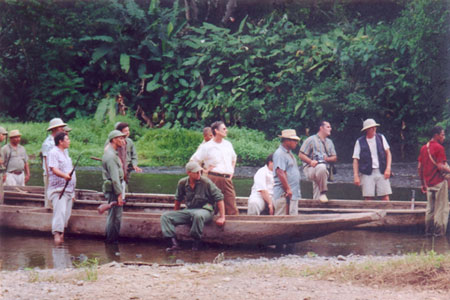 Search party in the river waiting for the helicopter to fly over… Bill and Steve Saint in the river. This was filmed at a river near Portobello on the Atlantic side.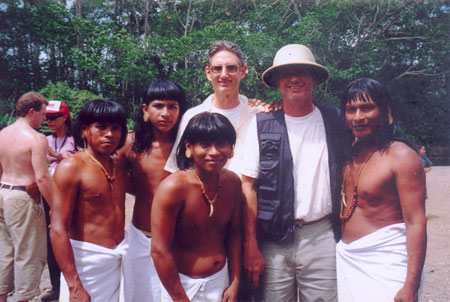 Bill, Steve and four Emberas who were part of Mincayani's village.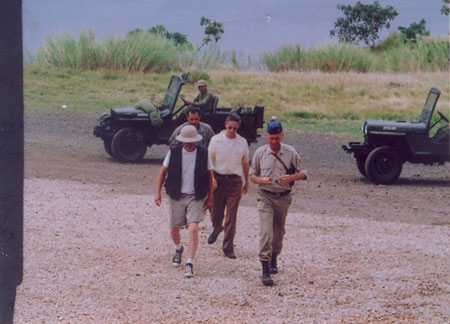 Search party returns with the bad news to tell the waiting wives in the kitchen.